Charter Fishing in Ketchikan, Alaska
We offer the best Salmon and Halibut fishing in Ketchikan!
Welcome to Oasis Alaska Charters! Located in beautiful Ketchikan Alaska, we offer local fishing charters for Salmon and Halibut as a staple, we accommodate large groups as well as small, and our boats are based out of the Clover Pass Resort. This makes us a popular option for cruise ship guests who are looking to break away and fish one of the best areas in Alaska during thier stay. You will also get opportunities to view local wildlife, including different types of whales and Bald Eagles.  This combination makes this experience a memorable one for everyone in your charter party. These charters are also private. This means you get the boats to yourselves, and we can also plan multi-boat trips for even larger parties. Our web site is packed full of information about our services, history, the local fishery, and so much more. Here are some quick links to get you started:
Alaska Fishing | Ketchikan Fishing | Salmon Fishing | Halibut Fishing | Videos | Cruise Ship Guests | Rates | Reservations
---
Ketchican, Alaska Fishing Details
Fishing in Ketchikan For Halibut or Salmon:
Charter fishing in Ketchikan Alaska for halibut or salmon is the best fishing in North America. Ketchikan Alaska is known as the 'Salmon Capital of the World.'
We're not like a lot of the other charter fishing companies that offer halibut and salmon fishing around Ketchikan Alaska.  We take great pride in what we do and not just the bottom line.  We don't just take you out charter fishing because we can, we're passionate about what we do and will work hard to give you the best trip possible with the amount of time you have.
We keep our boat and gear in top notch condition, all maintenance is done on regular intervals.  We also participate in an annual voluntary US Coast Guard inspection.
You can contact us at any time with questions or concerns and I will be happy to answer them.
Most Popular:
When you book a 4 hour Salmon charter with Oasis Alaska Charters in Ketchikan, Alaska, we do our best to spend the most possible amount of time fishing rather than running in the boat! This is our most popular charter if you are on a cruise ship and time is limited.
You will be fishing for King, Silver, Pink, and Chum salmon. Depending on the month, each species has it's best time of running through Clover Pass. If you have more time, the 6 hour Salmon or 6 hour Salmon/Halibut charter gives you a better opportunity to catch more fish! It is all about the rod hours when it comes to fishing in Ketchikan, including the densely populated fishing waters of Clover Pass!
Large Groups:
We work with an elite group of charter companies that also meet our high standards, so no matter how large your group is we can accommodate you and your group's needs.  We have the ability to work within your time schedule so you can chase your Alaska fishing dreams on the best equipped boats in Ketchikan.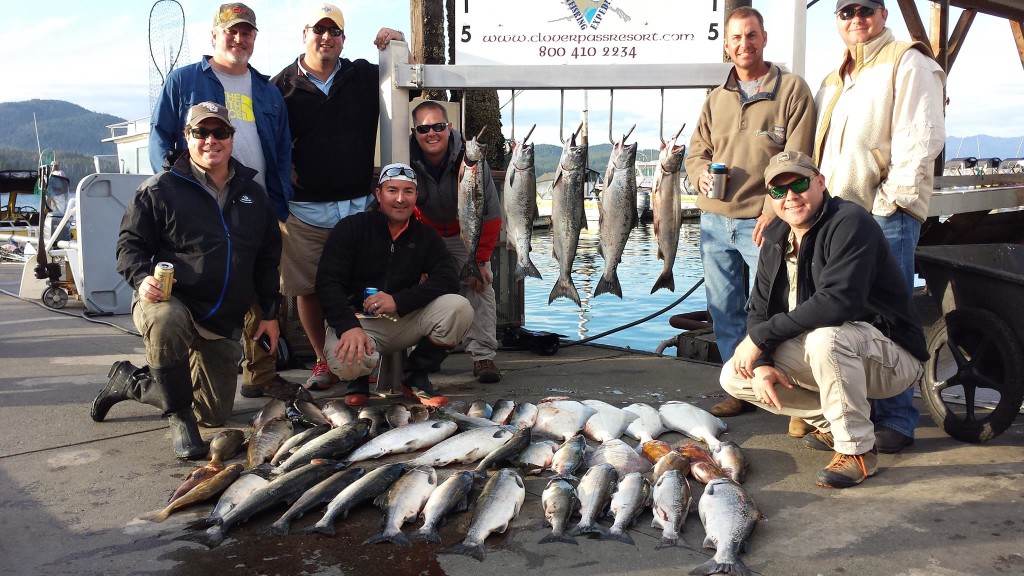 Save Your Money:
This is where I try to talk you out of buying your more expensive fishing excursion on the ship and to book a private charter with us.
If you get one of the fishing excursions from the ship you will pay more and not know very much about it.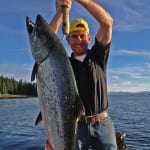 You're not going to know things like the condition of the boat or gear, its size, the number of downriggers or how many fishing poles will be fished at one time, is it clean, is there a toilet, etc...
You will be loaded on a bus with the other people that are going fishing, driven to the dock where you will be grouped up with others that will be in your fishing group and taken to the boat.
In most cases there will be six of you on the boat. But in some cases it could be more. It can still be fun but you also have to share the fishing poles. If the boat should only catch a few fish, you may not get to be one of the lucky ones.  In my opinion this is all about the bottom line and not what is best for the customer.  I can really only think of one case where this works out in your best interest, and that is if you're the only one in your group that wants to go fishing because all of the charter boats have a two - four person minimum.
We understand
That many of our guests might only get the opportunity to fish in Alaska once in a lifetime.  We never take it for granted and our goal is to make it the best fishing experience we can.  We work hard to make it not only a lot of fun, but do in it in the safest manner possible.  Fish On!!
Ketchikan Fishing Charters Tailored Towards You:
If you're looking for a trip that is more personal, and tailored towards you and your group, you came to the right charter fishing company!
Oasis Alaska Charters only runs private charters, that way you will only be fishing with your friends and family. Our staff and crew have years of experience in fishing the beautiful Ketchikan Alaska waters.
We believe this will make your Alaska fishing charter a much more relaxing and fun adventure.   Oasis Alaska Charters works within your timeline and needs. This allows us to be very flexible with your Alaska fishing trip making it truly an adventure, no matter if it's your first fishing in Alaska or you have years of experience.
You might want to take a look at our The First-Timer's Guide Fishing in Ketchikan Alaska.
Halibut Fishing
 Here are 5 Halibut Fishing Tips to help you out.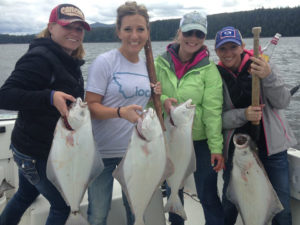 Peak Salmon Runs:
At the peak of the salmon run it's very common catch anywhere from 2 to 4 salmon at the same time. When this happens, there are few things more exhilarating. The salmon are running all around in different directions and it's one of the most astonishingly beautiful things to witness and experience.
Ketchikan, Alaska fishing with Oasis Alaska Charters has everything you are looking for and more!
Location:
A huge benefit to all of our customers is that we dock our boat at Clover Pass Resort. At Clover Pass Resort we are just around the corner from some of the best salmon fishing in all of Alaska. Being so close to these areas means that we are able to spend more time fishing and less time getting to and from the best fishing areas in the region. When you fish with Oasis, you'll get to fish in Ketchikan and experience Alaska as many of the locals do.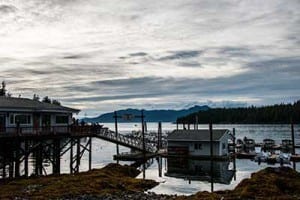 Fish Processing:
Upon the completion of your charter trip Clover Pass Resort is set up to process your catch and get it delivered to you. Clover Pass is top-notch and takes great pride in what they do. You can see how the fish is processed and then just relax.
Ketchikan, Alaska Wildlife:
A huge bonus for our guests is all of the wildlife you could see when you're out on your charter.  It's very common to see
Alaska Bald Eagles,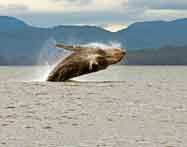 Humpback whales as well as Killer whales just to mention a few.  You might want to visit our FAQ page for more information.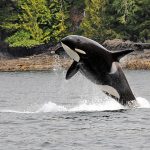 As you can tell by this picture we had a great day of salmon fishing in Ketchikan Alaska.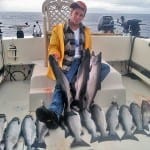 This picture was taken in September during the Coho/Silver salmon run…We were lucky to be in the right spot at the right time fishing in Ketchikan!
We could not pull them in fast enough that day…When the salmon are running and you are fishing at the right time it can be fast and furious!
We hope this will happen every day for our clients! And if not, that they will still enjoy the fishing experience of a lifetime!!!