Our cruise ship charters are designed to make the most of your fishing time in Ketchikan.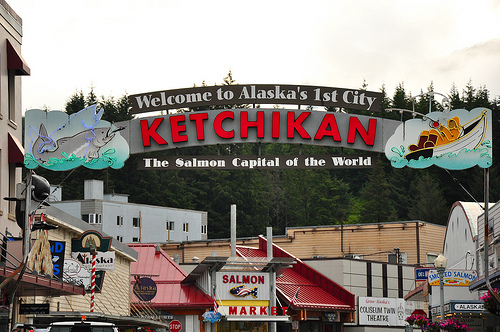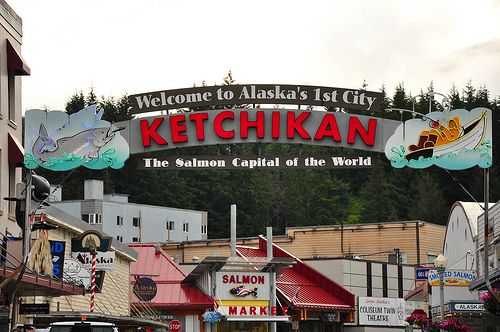 Oasis Alaska Charters can take care of guests from ALL Cruise Lines including Princess Cruises, Holland America, Norwegian, Celebrity, Carnival, and Disney.
You should see what our customers have to say about there fishing trip with us.  Customer Reviews or TripAdvisor reviews found here.
Our Cruise Ship fishing tours will maximize your time in Ketchikan Alaska as we are able to save you time and money. By booking directly with us, you will have more time to fish and enjoy the most beautiful scenery Ketchikan Alaska has to offer. We have a couple of different exciting options when it comes to booking your dream fishing experience, all of which come at a great price. A half day trip with Oasis Alaska Charters starts at $235.00 (4 person) per person and you'll be able to enjoy a relaxed and intimate experience that you won't find from the cruise lines. You can compare this to the on-board Ketchikan Alaska cruise ship price of over $450 per person for a four-hour trip run on a tight schedule which isn't ideal for a relaxing, authentic, Alaskan experience.
We are also one of very few that offer a 2 person minimum for our private charters.  Check out our rates to find the updated pricing.
We have a lot of information on your FAQ page might be worth checking out.  You might also want to take a look at other things you can do in Ketchikan on a cruise.
Another fantastic option we offer at only a slightly higher price is the six-hour fishing charter.  At $290.00 per person (4 person) you will have two more hours of fishing in Ketchikan Alaska and soaking in the great outdoors.  With both of these options you will not only have hours of fishing in one of the best places to fish in the world, but you will also have the chance to see humpback whales, killer whales, porpoise, sea lions, seals, bald eagles, and if we're really lucky possibly some Alaskan bears. When you're out with us, make sure to keep your camera ready!  Take a look at some of the videos we have!
Your Ketchikan Alaska fishing Adventure begins as soon as you step off the ship. If you sign up for our shuttle service here sign up here or Sourdough Taxi (907-225-5544) will pick you up right where the cruises dock and bring you to Clover Pass Resort, (We will send you instructions for ground transportation in your confirmation email.) You will enjoy the scenic 20 minute ride north of the City of Ketchikan Alaska along the Tongass Narrows. Your driver will be a knowledgeable local and is able to offer insight into Ketchikan Alaska's colorful history, local traditions and culture. The taxi fare is a fixed rate for up to six passengers ($100.00 round trip). The moment you arrive at Clover Pass Resort, our experienced guide will meet your party at the top of the ramp.
Clover Pass Resort is 5-10 minutes from some of the best salmon fishing in Ketchikan Alaska. This is not a canned tour, we will NOT be fishing right next to your cruise ship in downtown Ketchikan Alaska. As well as fishing, you will get to view some of the most beautiful scenery in North America.
Once you step aboard our boat you have nothing to worry about. We will supply all of the fishing gear, bait, and tackle. We use state of the art equipment, and our boat has the latest electronics gear designed to help find the fish.
We will also have cookies, soda, water and coffee available throughout your charter.
Processing of your catch is done at Clover Pass Resort and will occur immediately after the charter by the experienced staff. Your catch will be iced from the time it is caught until it is filleted, vacuumed packed, frozen and boxed.
Processing rates at Clover Pass Resort run approximately $2.25 per pound for finished product.  Freight is an extra cost and Clover Pass can help you with determining cost.
For the return trip to the Cruise Ship, your Sourdough taxi driver will per-arrange a time to pick your party up that allows for maximum fishing time and to get you back to your ship in a timely manner.
We hope to see you soon.  You might want to see what others have to say about their fishing experience with us by looking at our Reviews.