The Best Ways to Prep for Your Ketchikan Salmon Fishing Trip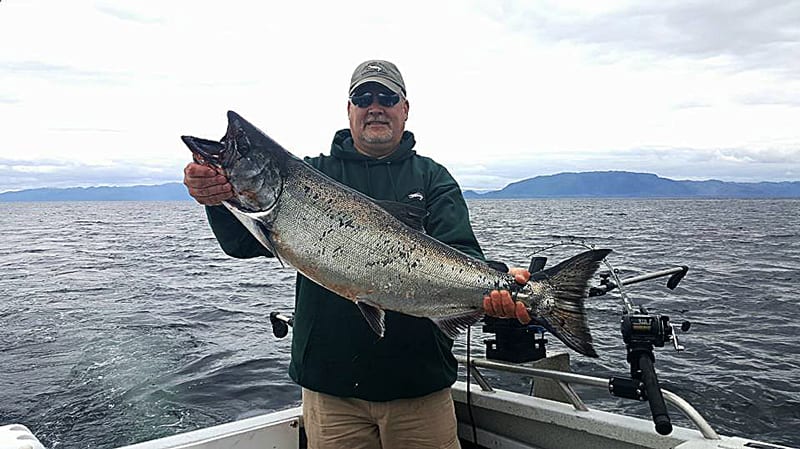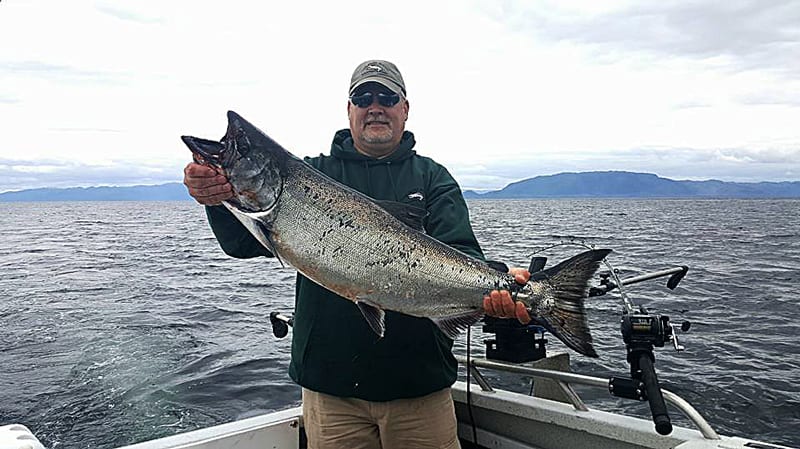 How to Prep for a Ketchikan Salmon Fishing Trip
Getting ready for an amazing Ketchikan salmon fishing adventure means knowing exactly what you have to have ready. Consider this your ultimate prep guide.
Whether you're a seasoned fisherman or just looking to get a taste of what salmon fishing is all about, Ketchikan is a great place to start.
Ketchikan salmon fishing has long been popular among anglers of all experience levels.
Ketchikan is home to five species of salmon, including Chinook, Coho, Red, Pink, and Chum. Salmon pass through this area in massive numbers on their way to spawning grounds each year. Anglers also don't have to travel far from the shore to cast a line, making it ideal for quick fishing trips or those new to the sport.
While anyone can enjoy a day of salmon fishing in Ketchikan, a little preparation is essential if you want to have an enjoyable, successful trip. If you're thinking about planning a Ketchikan salmon fishing trip during your next visit to Alaska, here are a few tips to help you prepare.
Get Your Fishing License Ahead of Time
Anyone over the age of fifteen needs an Alaska fishing license for Ketchikan salmon fishing.
Save time and effort by visiting the Alaska Department of Fish and Game's website. You can buy your license online and print it out to bring along on your trip.
You'll need to know how many days you plan to go fishing ahead of time, though, in order to buy the correct license. Licenses range in length from one day to fourteen days. Or you can buy an annual pass.
Decide Whether You'll Keep What You Catch
If you think you may want to keep any fish you catch during your salmon fishing trip, you'll need to plan ahead.
In order to keep King salmon, you'll need to purchase tags ahead of time. You'll need one tag for every fish that you keep. Even those under the age of fifteen who don't need a fishing license will still need tags.
Pack for Any Kind of Weather
Even during the summer, the temperature in Alaska can vary wildly from day to day, and even from day to night.
If you're going to be spending a full day in Ketchikan fishing, it's a good idea to dress in layers that can be added or removed as the temperature changes.
You'll also want to plan for any wet weather, with rain gear and waterproof shoes. Nothing can ruin a day of fishing faster than cold, wet feet!
Plan Ahead to Get the Most Out of Your Ketchikan Salmon Fishing Trip
Ketchikan salmon fishing is popular, and spots on charter boats fill up fast!
Waiting until the last minute to plan a trip, especially if you're bringing a group or visiting during busy times of the year, may end in disappointment.
Instead, plan ahead by booking a trip several weeks or even months ahead of time. This will also give you time to find the right trip for you.
If you're visiting Alaska by way of a cruise line, a shorter four or six-hour charter may be best.
If you aren't visiting by way of a cruise, you may want to opt for an even longer trip, to really experience Ketchikan salmon fishing. You can even incorporate several days into your trip with a stay at a local lodge.
If you aren't sure which trip is right for you, it's best to call and talk to a charter representative, who will be able to better help you plan according to your experience level.