When is the Best Time to Go Salmon Fishing in Alaska?
Looking for the best time to plan your salmon fishing in Alaska trip? Look no further than this post. Here's when the fish are biting!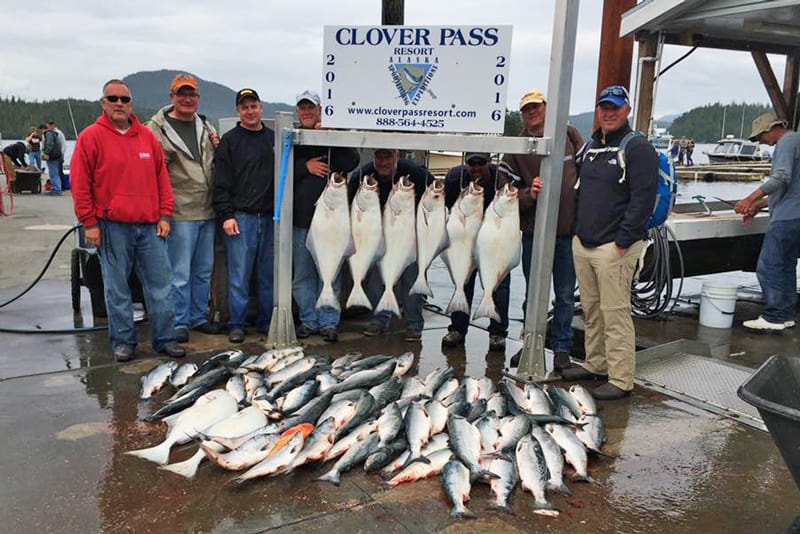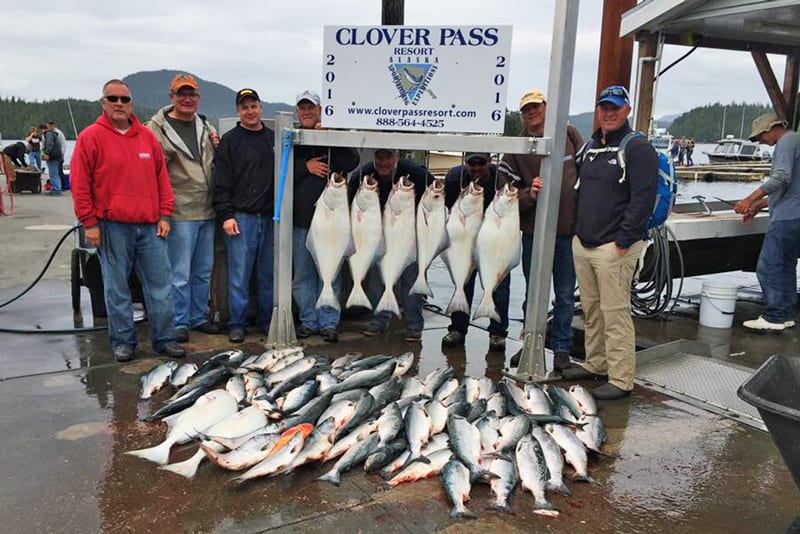 When is the Best Time to Go Salmon Fishing in Alaska?
Salmon fishing was part of Native Alaska culture long before modern society developed.  The Inuit, Yupik, and Iñupiat people relied on, and still rely on, the freshwater giants as a primary food source.  Any real Alaska will tell you that the indigenous people know this land far better than any settlers could.
Over the years their secret spread and spawned into the thriving salmon fishing industry we see today in Alaska waters.  It's not too much of a surprise for those of us who call Alaska home. Salmon are delicious, and put up one heck of a fight.
Casting out a line and hooking a salmon during the spawn is one of the most exhilarating fishing experience you're liable to encounter.
If you're interested in salmon fishing in Alaska, look no further. We're giving you our insider knowledge so you're fishing during the best time of year.
Types Of Salmon
When we're talking about Salmon fishing, it's important to note exactly what kind of salmon you're targeting.
Each variety "runs" (moves upstream) at a different time during the year.
King Salmon, also known as Chinook salmon, run from late May until late July. During mid-July to mid-August, it's the pink and sockeye salmon's turn.
July to October rounds out the spawn with silver, also called coho, salmon.
Getting Specific About Salmon Fishing In Alaska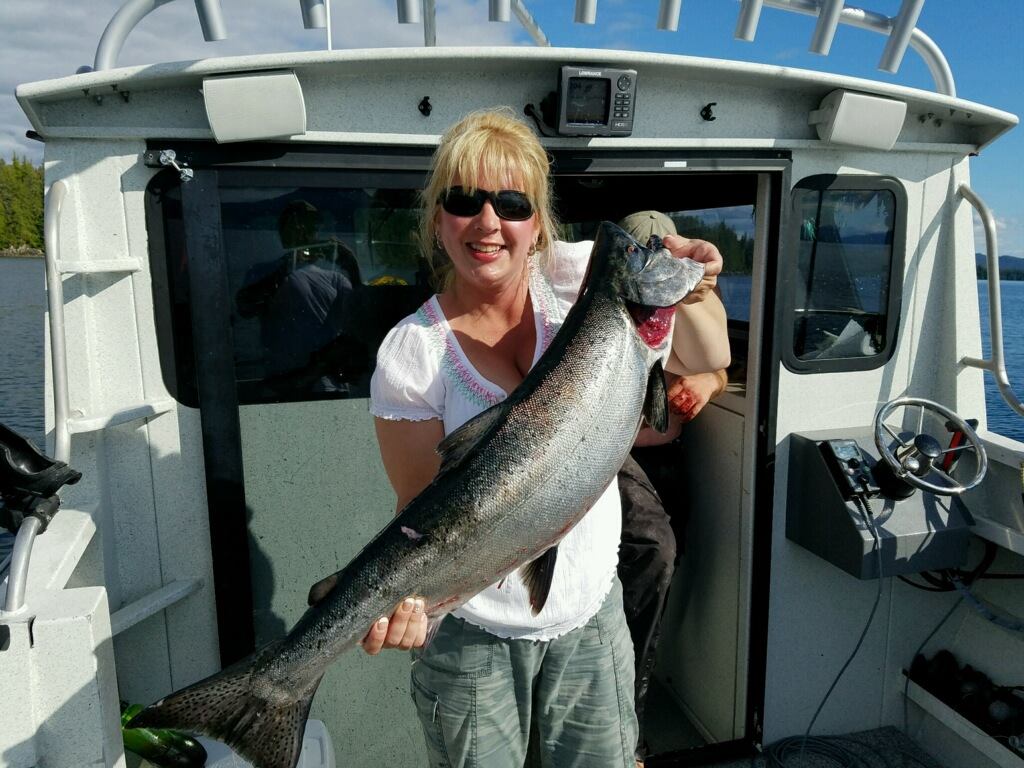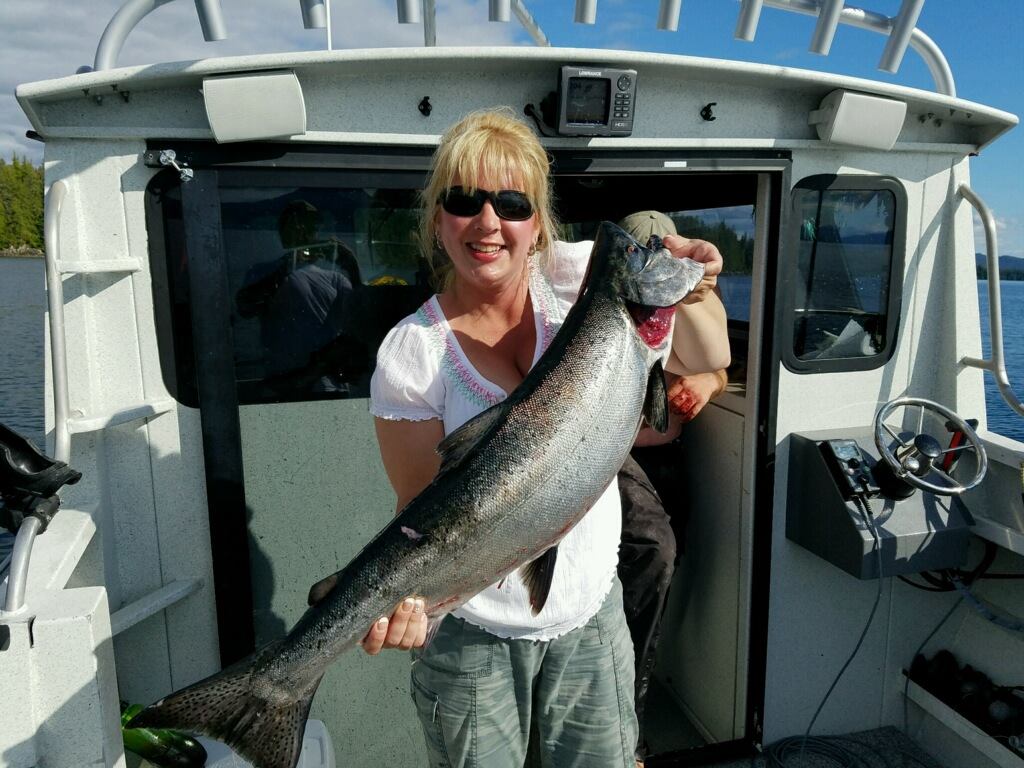 Salmon run based on water temperature and water level.
If the water level is too low or too high, different physical barriers can prevent salmon from moving upstream. Likewise for temperature.
Eggs develop differently in colder vs. warmer waters. The temperature needs to maintain a certain range for spawning, but slight variations can move the specific spawn time.
This is all information you should check with your guide. If you're an out-of-towner, you won't have the local knowledge on water levels and temperatures.
Ketchikan Creek
Our local creek is known as somewhat of an iconic example of salmon fishing in Alaska.
We consistently bring in some of the best salmon runs in the state. The waters are guaranteed to run thick with salmon, though only for a few weeks out of the year. Lucky for us, we also have open water fishing areas where the salmon hangout before and after the spawn. This at least gives the small fishing window something to fall back on.
The King salmon run is normally the thickest during the last half of June and the first week of July.  The tail end of the spawn also makes for great open water fishing. Kings headed to other spawning grounds run right through Ketchikan.
If you're after Coho salmon, the time to fish is at the end of August clear through October. This big fall run brings in silver salmon up to 20 pounds.
Ketchikan's Pink and Sockeye salmon runs happen during the month of August, and can really get going during a good year. The Pink Salmon also bite in open water.
Picking the best time to go salmon fishing in Alaska boils down to knowing your area, weather, and understanding historical fish patterns.  Put another way, ask a local before you book your charter. They'll have a better idea than anyone else.
Oasis Alaska Charter give you some great tips to catch more Alaska Salmon. 
We also explain the 7 life cycles stages of Pacific Salmon, might be worth checking it out!