JoAnn Andrew – AKA The Boss
JoAnn, has a love of the outdoors and boating, and particularly loves to fish.  She has been fishing in Alaska in the summers for 20 years, and is happiest when out on the water!  She loves to share her passion for fishing with others, and that is apparent when talking to our customers trying to book a fishing trip to Ketchikan.  Her and Mark both began Oasis Alaska Charters based on that foundation…the love of fishing and the hope to share that passion with others.  If you book a trip with us, you will most likely have communication with JoAnn, and see her on the dock in summer checking out everyone's catch at the end of their trip!
Born and raised in Ketchikan, Alaska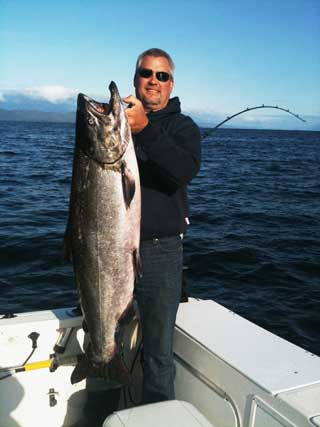 Mark is the owner and operator of Oasis Alaska Charters. Mark was born and raised in Ketchikan Alaska where he lived for 32 years. During the time he lived in Ketchikan he spent most of his time fishing and hunt all year around the Ketchikan area whenever possible. Mark has a great understanding of when and how the fish migrate into Ketchikan. Mark knows when and where the fish will be during different times of the season. Mark is a fully licensed US Coast Guard Captain.
Captain Drew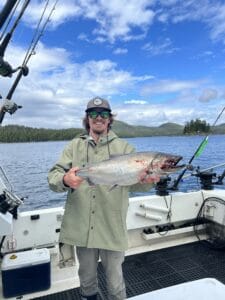 Originally from New Mexico, Drew moved out to Hawaii in 2012 to be closer to the ocean. Ever since he moved he has become fascinated with fishing and free-diving. This fascination led him to spending all of his free time in or on the water and for the past 6+ years Drew has been working on charter fishing boats. In the off season you can find him surfing, diving, or doing photography.