Captain Mark Andrew
Born and raised in Ketchikan, Alaska

Mark is the owner and operator of Oasis Alaska Charters. Mark was born and raised in Ketchikan Alaska where he lived for 32 years. During the time he lived in Ketchikan he spent most of his time fishing and hunt all year around the Ketchikan area whenever possible. Mark has a great understanding of when and how the fish migrate into Ketchikan. Mark knows when and where the fish will be during different times of the season. Mark is a fully licensed US Coast Guard Captain.
Captain Logan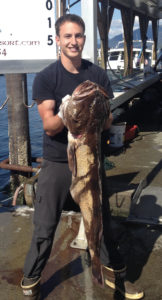 Logan developed a love for the outdoors at a young age growing up in a rural Idaho community. He spent a lot of his youth outdoors hiking, hunting, and of course fishing! His enthusiasm for the outdoors eventually led him to Alaska, where he has continued to develop his skills as a fisherman and outdoors fanatic. He has spent the last three summers working and fishing in Ketchikan, which have given him a great knowledge of the surrounding area and fishing methods. In the off season Logan studies at the university in Rexburg, Idaho.
Captain Thomas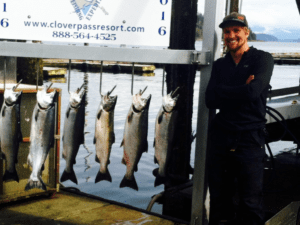 Thomas is a Seattle native who grew up fishing the Puget Sound and Cape Cod. After years of guiding wilderness trips in the Prince William Sound near Valdez, Alaska, he made his way to Ketchikan to work both the sport and commercial fishing industries. The son of marine biologist and a guide at heart, Thomas will work to to make sure you get to learn as much as possible about the local area, as well as about the many fish you'll be putting on the deck!