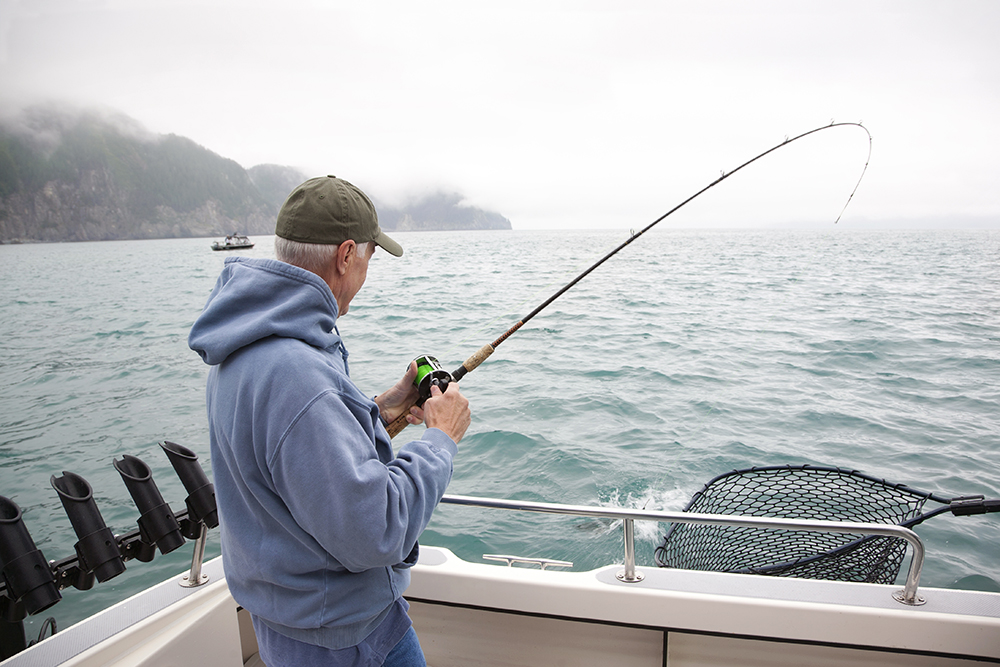 Want to catch dinner while also traveling on an exciting adventure?
Then you need to try Ketchikan fishing. This is an amazing way to try fishing in one of the most beautiful places in the world.
If you don't know how to get started, don't worry. In this guide, we'll tell you everything you need to know about Ketchikan fishing so you can begin with confidence. Read on to learn more!
All About Ketchikan
Wondering about the area you'll be fishing in? You'll be glad to know that Ketchikan is a lovely town in a beautiful part of Alaska.
The name of the town comes from Ketchikan Creek, a waterway that runs through the city. The word "Ketchikan" itself comes from "Kitschk-hin," which is what the Tlingit tribe named the creek.
Commercial fishing is one of the biggest industries in Ketchikan. One of the other major industries is tourism – this is a popular destination for visitors to Alaska.
The area offers some interesting attractions that you may want to explore when you're not fishing.
There is the nearby Misty Fjords National Monument, which is a beautiful wilderness area with perfect photo ops. Go here for gorgeous waterfalls and stunning scenery.
Check out the Tongass National Forest too, a temperate rainforest surrounding the city that houses many rare plants and animals.
The city of Ketchikan also has the biggest collection of totem poles in the world. You'll see them throughout the city and in a number of parks.
What's the Weather Like?
You don't have to do Ketchikan fishing in freezing-cold temperatures. A lot of fishing happens in the summer months, when the local weather is actually quite nice.
There is a great deal of rain, so prepare yourself to get wet. However, the city is close enough to the water to have a fairly mild climate all year round.
Summer temperatures hover around 65 degrees. In the winter, temperatures stay just above freezing, so it's cold but not as bad as other places at the same latitude.
Most of the rain comes in fall or winter. If you're fishing in the summer, you should still prepare for rain, but don't expect it every day.
Getting to Ketchikan
You can get to Ketchikan by boat or by plane. It takes about an hour and a half to fly to Ketchikan from Seattle, WA.
Two ferries also service this coastal city. This is a major port town, with many boats coming in from all over the world.
Tips for Ketchikan Fishing
You'll love the natural beauty of this southeastern Alaska town. But you're not just going for vacation – you're going to try Ketchikan fishing! Follow these tips to have the best possible fishing experience.
When to Go Fishing
Ketchikan offers many different options for fishing.
In fact, there are fishing options all year round, so you can pick the one that suits you best.
However, summer is peak fishing season. Many people call Ketchikan the "salmon capital of the world," with the prime fishing time being May through September.
May opens with king salmon fishing. However, you can fish for salmon all the way into November if you want to, closing out the season with silver salmon. Let's take a closer look at the types of fish you might be after.
Types of Salmon
There are five major types of salmon, and you can fish for all of them during summers in Ketchikan.
First is king salmon, which is also known as Chinook salmon. This is generally considered to be the most desirable type because it has the highest fat content.
King is usually the most expensive variety. The high-fat content gives it a lush, delicious texture.
Sockeye, or red salmon, is known for the deep red color of its flesh. It has the second-highest fat content and a great flavor that people love.
The third is the Coho or silver salmon. Although it's not yet as popular as king or sockeye, this is still a great fish to eat and is catching on among foodies. It has a more mild taste than the first two varieties.
Next is the humpback or pink salmon. Its light flavor due to a low-fat content is popular among those who usually prefer other fish over salmon. Many people may actually rate its taste as being closer to non-salmon fish.
Finally, there's the chum salmon. It has a lower fat content, as well, and is not as popular for its taste. However, many people love chum salmon roe (eggs) more than any other type.
These eggs have a better taste and size than those of the other salmon. They are popular in dishes like sushi.
Other Types of Fish
Although salmon fishing is the most common kind of Ketchikan fishing, there are other types of fish that you can catch. Halibut and lingcod are two of the most popular other fish. These are also fished for in the summer.
In the winter, you might catch rockfish, and harvest other edible creatures such as sea urchins, sea cucumbers, and geoduck.
If you plan to go Ketchikan fishing in the winter, just prepare for worse weather and more storms.
Do You Need Fishing Experience?
If you don't have prior fishing experience, don't worry. Ketchikan fishing is for everyone, from the complete beginner to the advanced fisher.
As a beginner, you'll probably want to start during summer, so you can learn the ropes without dealing with weather issues. Try a chartered fishing trip, so you won't be on your own as you learn.
You can do a one-day fishing trip or multiple days – it all depends on whether you want to dive in all the way or start out slow!
Ready to Try Ketchikan Fishing?
Are you ready to catch some tasty fish and enjoy some of the world's most beautiful scenery?
Then it's time to book your Ketchikan trip. Our chartered trips are one of the easiest and most fun ways to experience Alaska.
When you're ready to book your trip, get in touch with us!