What to Look for When Choosing a Charter Fishing Company in Ketchikan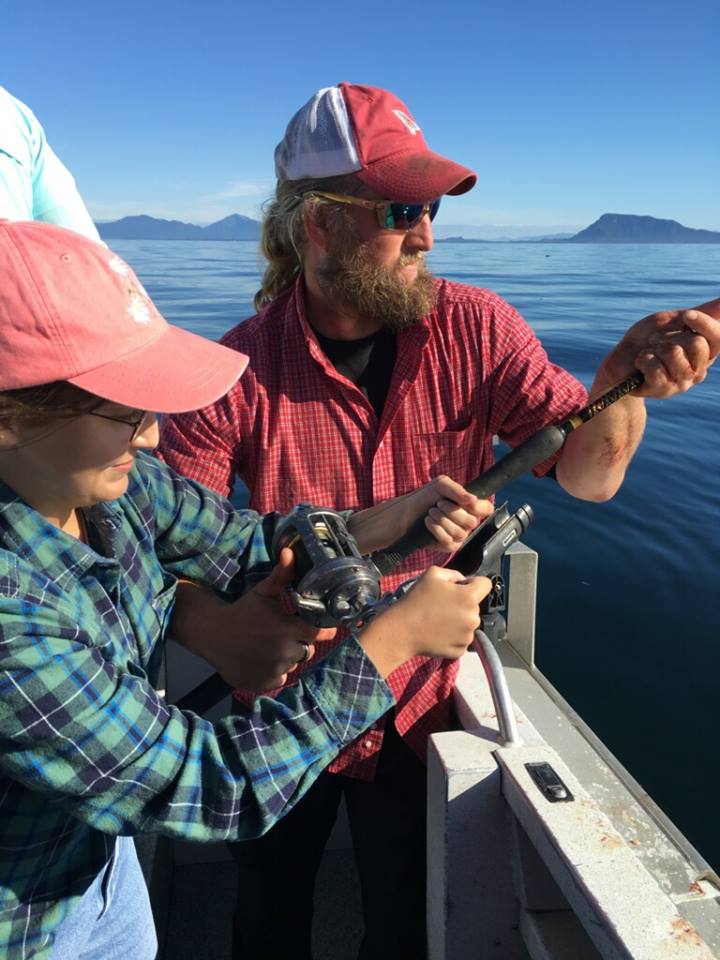 As recently as a couple of years ago, Ketchikan, Alaska was a town with a declining Timber industry. It's now one of the premier locations for charter fishing and cruises above the US/Canadian border. If you're looking to book a charter fishing service in Ketchikan, there will surely be a lot of options.
Whether you're an experienced fisher or out for your first time, there's a service for everyone in Ketchikan. There are also pricing options that can fulfill the needs of groups of sport fishers.
You'll find captains and vessels packed and ready to hit the water as soon as you arrive. The only limit is how much fishing you want to do while you're there. Here are 6 things you should look for when booking a charter fishing service in Ketchikan.
1. Price
There are a lot of things that will affect the price of your trip. If you're traveling with a group, if you plan on being out for several trips, or if you need equipment included, you could be paying more.
In order to save money, you could visit at a time when the fishing isn't as hot but the trips are a little cheaper. Get to know the seasons before you book.
When you contact an agency, ask whether they've got any kinds of discounts available. You could see savings when you book multiple days or if you've been in the angling community for a while.
Ask about extra costs. Fuel surcharges or having to pay for fuel outright could end up leaving you with sticker shock at the end of the trip. If you forget to bring bait, make sure they're not going to charge you an arm and a leg for their live bait.
You'll be expected to tip your crew as well. Work that 15%+ figure into your total when you're comparing.
To save yourself a little time, feel free to ask what's not included in your package.
2. Be Safe
As you're likely stepping out with friends and loved ones, you want to ensure that everyone is safe in case of an emergency.
Ask about the charter's insurance status. Lots of businesses try to cut corners and fail to fully insure everyone who takes their charter. You may even find yourself signing away your rights to seek damages.
Don't book with any company that doesn't take the safety of you and their crew seriously.
Make sure there is adequate safety equipment available. Check for life jackets to fit everyone on the trip. Also, see whether they have personal flotation devices available.
Get to know their procedures in case of a water emergency. If they look at you sideways, that's a serious red flag.
Ask about CPR and first aid certifications that your captain and mates have received. There should be at least two people who have some training, in case the person who has the training is the one experiencing the emergency.
When fishing in the US, captains should be licensed with the US Coast Guard. This licensing contains safety training that should be adequate for handling any issues out on the water. They'll also know boat traffic rules and respect other captains and fishers.
3. Have a Good Captain
Get to know your captain before you hit the water. You could be spending a considerable amount of time with this person once you're out there. If they're unfriendly and unsociable, you might want to ask to take another charter.
Find out whether or not this is the captain's full-time job. While there's nothing wrong with having a captain job on the side, if you're paying a high price, you want someone who is committed to high-quality service. Someone who is a part-time fisher trying to make some cash might not be as concerned with you having a great time.
They might even avoid the good spots so you don't take any of their fish.
Find out about their experience. Someone who knows about the regional waters and can make small talk about fish behavior knows how to give you the best fishing experience.
While some captains will know where to go by looking at the ocean floor, some will know where to go when the temperature shifts. If they know the behavior of the fish well, you'll have a great experience.
4. Fit Your Fishing Style
This could be a casual trip where you're mostly focused on having a drink and bonding with your friends or family. But perhaps this is the year you plan on outdoing that big catch from a few years ago.
Do you want to be bottom fishing, fly fishing, or target a single type of fish? When you book a charter fishing service in Ketchikan, let them know. They can help advise the right trip for you.
Depending on the type of fishing you want to do, you might have to go out at a certain time of day or for a longer period of time. Some fishers are luckier than others, but you'll feel a whole lot better waiting all day for that catch than booking a short trip where you wonder "what if?"
If you're new, tell your charter service. They'll be happy to ensure you have a good time even if this is your first time. A nice half-day trip can get you acquainted with the experience of charter fishing.
5. Boat Size
Boat size matters a lot. While a smaller boat might be a little cheaper, a larger, heavier vessel can be a lot steadier when you're out on the water.
Think about boat speed as well. If you need to be out 40 miles before you can get to the good fishing and your boat is crawling, you might be wasting most of your trip getting there.
Inquire about all of these things before you book your charter fishing service in Ketchikan. For shorthand, knots convert approximately to miles per hour.
6. Ask Their Fishing Philosophy
There are some charters that implement a "no catch, no pay" philosophy. However, these are rare and since fishing is a lot more random than any other sport, most charters tell fishers not to expect anything. They will, however, commit to doing what they can to ensure you get a catch.
Ask your charter about their catch-and-release policy. Some charters own the fish that they catch. The may have a commercial license that allows them to make extra income from the fish that they catch.
If you want all of the catch to go to your party, make sure you've made that clear in advance so no one has an uncomfortable conversation out on the water.
Book Charter Fishing Services In Ketchikan Now
Charter fishing services in Ketchikan are a once in a lifetime experience. They are great opportunities to explore new techniques or catch fish you never thought you'd be able to catch.
If you're ready to book a trip to Ketchikan, contact us for more information.