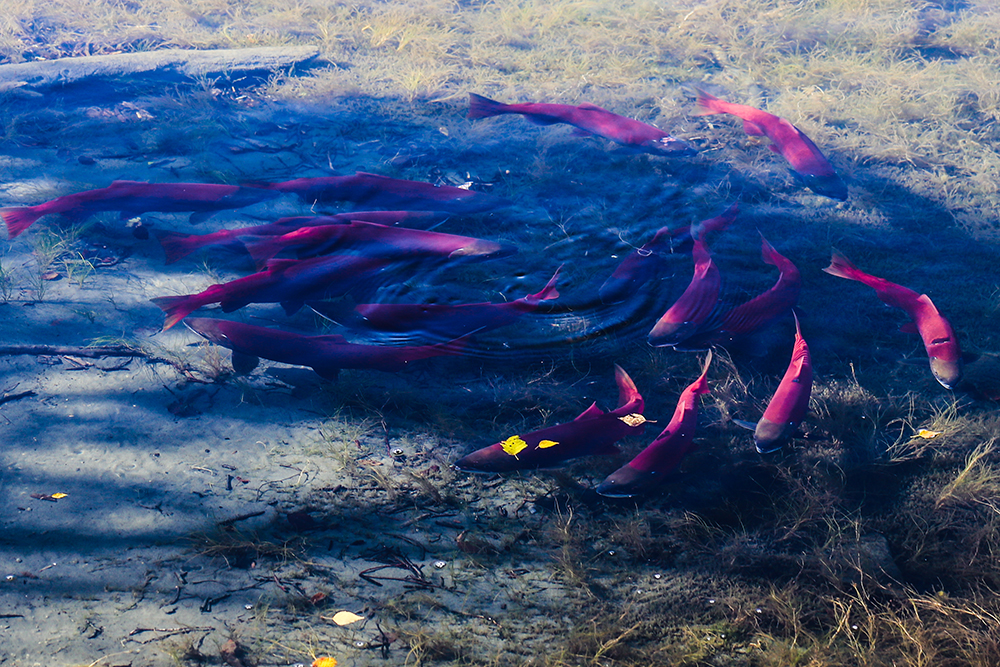 The wild waters of Alaska are famed for their well-stocked salmon. Our Ketchikan Fishing Report will tell you all the tips you need for the best fishing trip in this untamed land.
Alaska has more than 33,000 miles of inland shoreline, as well as an ocean shoreline of over 6,500 miles. So it's prime fishing territory.
Here in our Ketchikan Fishing Report, we'll tell you when to go, what you'll need, and how to get the most out of a trip to this beautiful state.
When Should I Head to Ketchikan?
Our Ketchikan Fishing Report suggests that the best time to visit Ketchikan for a fishing trip is between May and November. Besides deciding a date, you'll also need to figure out whether you want to go saltwater or freshwater fishing.
You should plan the exact date of your trip around what type of fish you're looking to catch.
King salmon fishing starts in May through September. Pink and chum salmon fishing is restricted to just July and August. Silver salmon can be caught in November.
Will I Need Any Licences?
You'll need a sport fishing license (as a minimum) to legally fish for salmon in Alaska. You can get hold of these Alaska Department of Fish and Game's website.
It's easier to get this in hand before you head out to Ketchikan. You're allowed to print a sport fishing license at home. This saves valuable time, meaning you've got more opportunity to go fishing.
Don't forget that you also need a specific stamp if you're going after king salmon. This is the only species that requires this extra level of permission.
You can learn more about licenses and catch limits on the Department's site.
Ketchikan Fishing Report: Landing a Catch
With several types of salmon to go after in these waters, you need to know how to go about landing each.
This part of our Ketchikan Fishing Report breaks down effective fishing strategies. Just remember to double-check the date, as not all salmon will be present at all times of the year. Check above for more details.
King Salmon
Perhaps the trickiest, and probably most valued catch. King salmon are fickle fish, with a light bite that makes them hard to hook.
King salmon are found in deeper waters which is where a chartered boat might be useful. They're much harder to catch if you're fishing from the shore.
It's very dark down that deep, and you need to get noticed. So, you want to use the correct colors depending on how deep you are fishing, not all colors work the same at different depths.
Not only do King salmon use sight but they also use their keen sense of smell.
Don't forget your king salmon stamp.
Pink and Silver Salmon
Pink salmon are found in much shalwar waters than the other salmon and will often be seen jumping out of the water.
Believe it or not but Pink salmon really do like spoons and fly's that are pink in color.
Red Salmon
Also known as sockeye salmon, red salmon come closer to the shore. This makes it easier for shore anglers to have a go.
'Flossing' is perhaps the most effective technique. This is where you set your line across the water, with the aim of getting a fish to grab the line itself.
You then draw the hook into their mouths – you need a carefully weighted line to pull this off. Talk to a fishing shop or charter captain for advice.
Why Visit Ketchikan?
Besides fishing, there are other reasons to come to Ketchikan.
This exquisite landscape holds many well-known landmarks, as well as well-kept secrets waiting to be discovered.
Hikers will enjoy the trails of the Tongass National Forest, where bear-watching platforms provide great views across the woodland.
If you're into water sports, take a kayak out to sea and head for the stunning black sand beach in Prince William Sound. This is a popular spot to camp and break up a long trip, as it's a large beach and well sheltered against the wind.
You'll frequently find small icebergs washed up on its shore, which are always popular with non-Alaskans. We're kinda used to it!
Of course, if you want to get up close and personal with the source of these icebergs, a river cruise or walk can be a great way to explore the glaciers and the ever-changing landscape they leave in their wake.
Check out our blog post for more amazing things you need to experience while visiting Ketchikan.
Ketchikan Fishing Report: Book Your Trip Now
Ketchikan is expected to have over one million visitors this summer, so it's best you book now sooner than later.
It's an extremely popular fishing spot, and there are only so many charter companies to go around. Let alone expert charter services like ours who'll take you to the very best spots in search of a good haul.
Our experienced captains and guides are enthusiastic fishers and hunters, who want every guest to get the most out of their charter trip.
They know what you expect from a trip to Ketchikan, and are happy to deliver. It's always the high point of the day to see our guests' faces when they land that first fish of the season!
Book your spot today to avoid disappointment.