Sightseeing Tours
Ketchikan, Alaska
Ketchikan is a small town of only 8,000 residents, it is full of fun things to see.
Great chances at spotting local bears and bald eagles, or whales and seals in the ocean.
Ketchikan Itself
Ketchikan, Alaska is big in the arts, especially throughout the winter.  But the folks up here love to show it off all summer long.
Visit Ketchikan in early August to catch the Blueberry Festival featuring pie eating contests, a beard contest, a slug race, and all the blueberry treats you can imagine.
While you're visiting, make sure and drop by the Southeast Alaska Discover Center to learn more about the local culture.   And if you can snag yourself a ticket, don't miss the annual musical melodrama, The Fish Pirates Daughter. Served up with all you can eat crab feasts.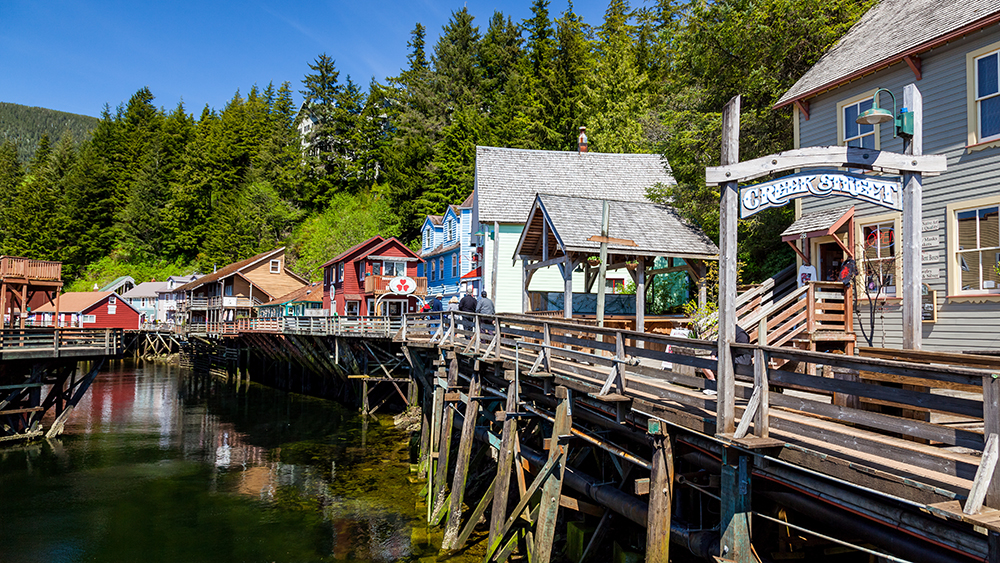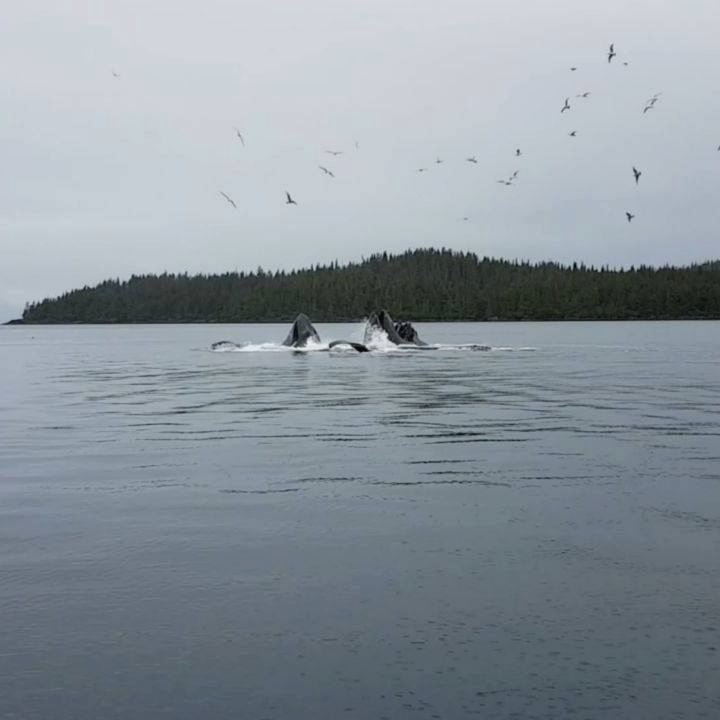 Wildlife Viewing
Ketchikan, Alaska is located among the Tongass National Forest. In this, the wildlife population outnumbers the human one. Whether by land or by boat, wildlife viewing here is second to none. Even birders can expect to see Bald Eagles, Ravens, and over a 100 species of migratory species.
In past trips, we have seen: Bald Eagles, Harbor Seals, Black Bears, Orcas, Humpback Whales, Sea Lions, Sea Gulls, Kingfishers, Ravens, Sitka Blacktail Deer… you just never know who will show up on the day!
Ready to Start Planning Your Sightseeing Trip?
Oasis Alaska Charters is Here to Help, Contact Us to Get Started.