Why You Should Choose Charter Fishing in Ketchikan Rather Than a DIY Trip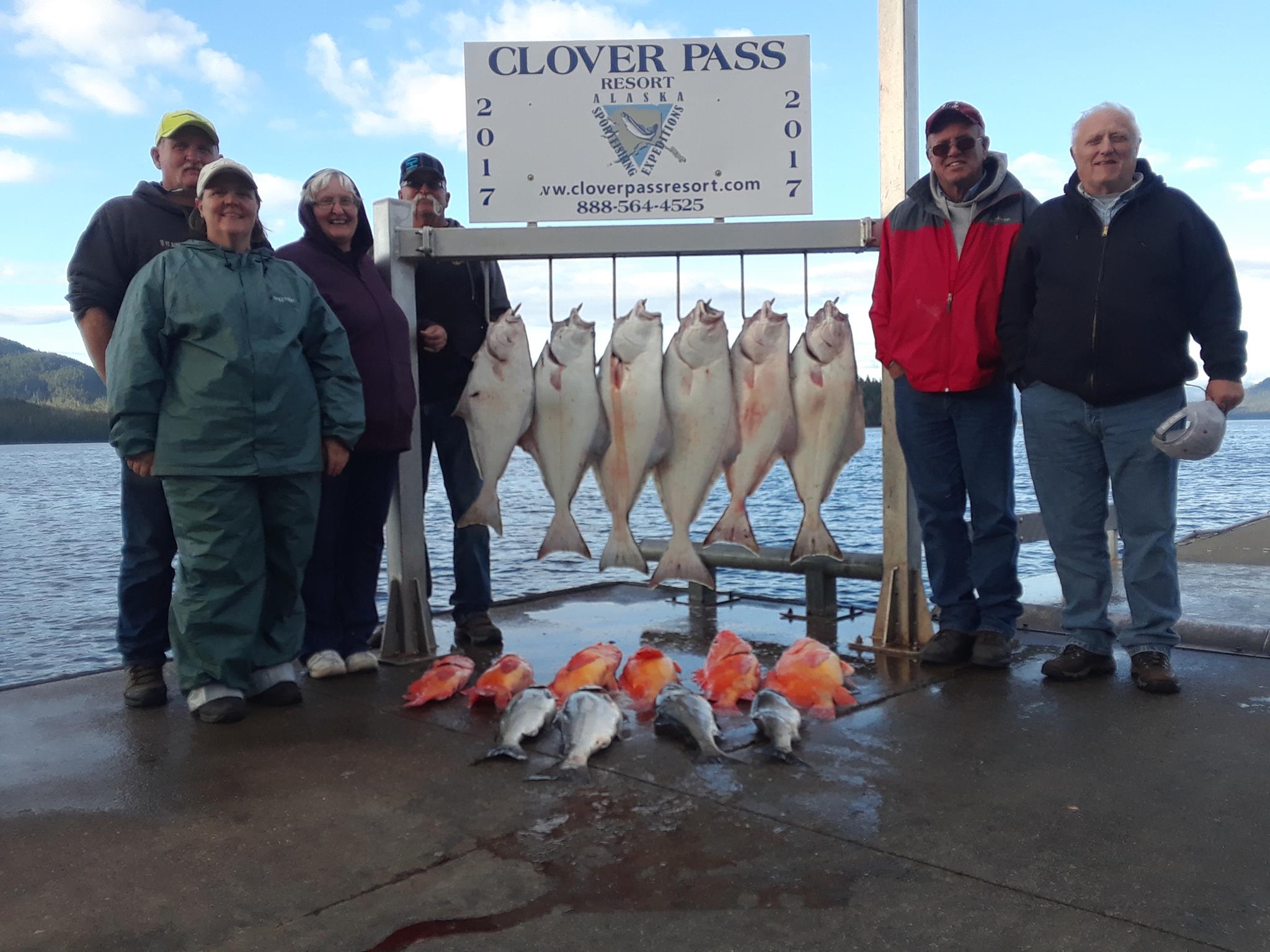 There's plenty of fish in the sea and charter fishing in Ketchikan is the perfect way to catch them.
Ketchikan waters are richly populated with several different species of salmon. Herring, Pacific cod, halibut. Even king salmon weighing up to 60 pounds have been caught there.
Dozens of lakes and miles of rivers weave through the millions of acres of forest. Making the area a perfect option for salt and freshwater fishing.
It's not easy for visitors to traverse themselves. There are dangers that make charter fishing in Ketchikan the best choice.
Keep reading to learn why it's the way to go instead of a DIY fishing trip.
Forget the Gear
Traveling with all the equipment and gear needed for a successful fishing trip can be a pain. Not to mention expensive.
DIY trips mean you have all the responsibility. You'd have to pack and travel with all the needed equipment such as:
tackle
fishing rods and reels
lines and tools such as pliers and knives
waders, life jackets, etc
When charter fishing in Ketchikan you don't have to worry about it.
It's hard enough to remember to pack all the right clothes. Let alone trying to remember all the tools for an environment you're unfamiliar with.
Forgetting something can leave you the expense of buying or renting a new one.
You'll be up a creek without a paddle if you're in the middle of your trip and don't have the necessities.
A charter takes all the worry off your shoulders. You only worry about what you're wearing and what you're catching. The bait, gear, and necessary equipment are all taken care of.
It also means you don't have to worry about renting the right boat. They make sure all the equipment needed for smooth sailing is included. It's all taken care of for you.
You can decide on Salmon or Halibut fishing and not worry about packing all the equipment, lures, rods. It's all right there for you. The expert advice of the charter crew is a huge asset when choosing the perfect tools for the perfect catch.
Charter Fishing in Ketchikan is Safer
Thousands of black and brown bears roam the land along with moose weighing more than a 1000 pounds. Dangers lurk around every corner in the wilderness of Alaska. Charter fishing in Ketchikan is safer than venturing out on your own.
Millions of acres of forest and thousands of miles of lakes and rivers can easily get even the most experienced outdoorsman turned around. The direction of a charter's crew lets you concentrate on fishing rather than navigating and surviving.
You don't have to worry about trying to identify and avoid dangerous seaways and land. The crew knows the area intimately and will make sure you're safe.
The Best Places to Go
When you don't know the area it can be hard to plan where to go. You have to research and hope for the best if you do-it-yourself.
Charter fishing in Ketchikan gives you the benefit of expertise. They know the perfect spots to do the type of fishing you want. They know the easiest and safest ways to get there.
Your trip is navigated for you without having to worry about a thing. You can avoid hours of trying the wrong places by having an inside connection.
It's not easy to learn the best fishing conditions and safest routes to get there are when you're new to the area
No Hassles
Charter fishing in Ketchikan takes all the hassle out of your trip by taking care of the details. You don't have to worry about transportation from the airport, packing and transporting fishing gear, renting boats, etc.
It also takes the hassle out of getting a good catch. Cleaning, and packing the fish properly are a part of your charter experience. No need to find the place, tools, and skills to take care of the fish you catch.
You can sit back and relax, knowing all the little details and adventurous plans will be taken care of for you.
You'll Experience More
The benefit of charter fishing in Ketchikan instead of planning a do-it-yourself trip is you get to experience more. You take the guesswork out of where the best waterways are. You don't have to spend days figuring out where all the fish are.
Guides know where the best wildlife to see are. They know where the fish tend to bite more. They know the ins and outs of every aspect of the perfect fishing experience. They want you to have a successful trip and will do everything they can to make that happen.
You get to enjoy your fishing companions and focus on your great adventure of exploring Alaska. You don't have to worry about navigating around the dozens of cruise ships coming in and out of the area because your crew takes care of that.
You'll gain experience from those who have experience rather than fumbling your way through the trip. Look like a pro in front of your kids with the help of a knowledgeable crew leading the way.
Whales, mountain goats, bears, marine life and hundreds of creatures are in the area. While you're coming to fish, you want to see everything there is to see and a charter trip will help make that happen.
Charter Fishing in Ketchikan the Perfect Option for Anyone
Whether you are coming to Ketchikan by cruise ship for the day or flying in specifically to fish, charter fishing is the perfect option for a great day.
You can get off a cruise ship with a fishing license in hand and spend the afternoon catching salmon, halibut, cod and more.
If fishing is the focus of your trip you can plan to try your hand at saltwater and freshwater fishing while hitting the most remote and challenging adventures available.
Check out our blog for more reasons why Ketchikan needs to be on your bucket list of places to experience and how charter fishing in Ketchikan is a great way to do it.