10 Things Your Kids Will Learn Fishing in Ketchikan Alaska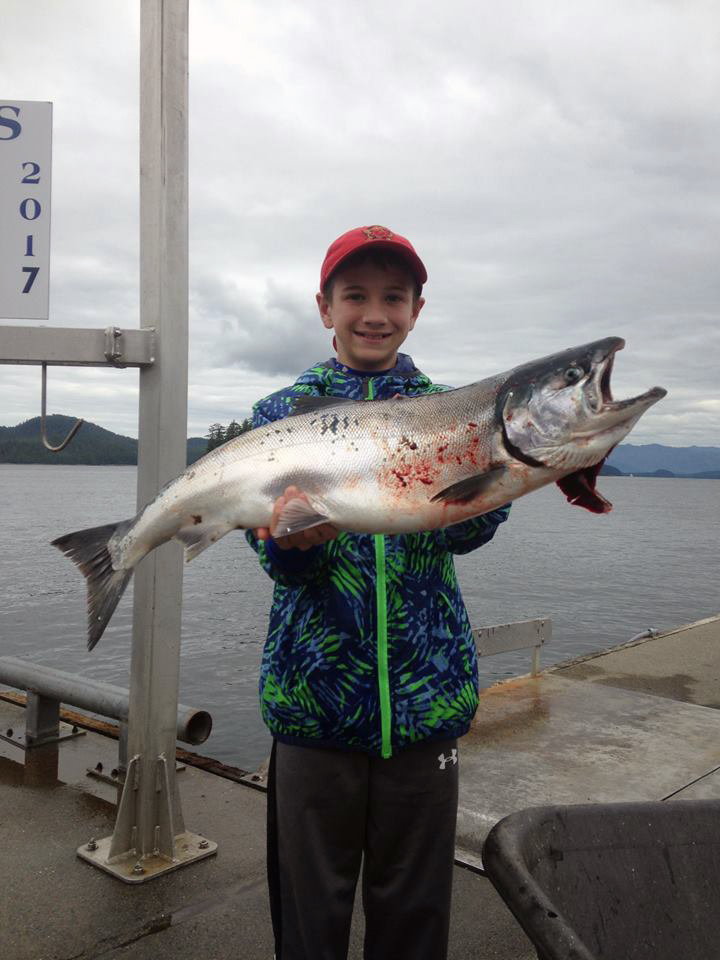 Fishing in Ketchikan Alaska, is a great place to give your kids the best angling experience. At the right time of year, there's an abundance of fish available and several varieties for the taking.
Whether it's winters spent over a hole in the ice, or summers sat waiting for a fish to bite, teaching your kids to fish is a rewarding experience.
Not only will you be teaching them a practical skill and a new way to have fun, but they'll also learn several important life skills along the way.
Fishing in Ketchikan's an adventure your kids will never forget, plus they'll get some character-building training along the way.
1. They'll Learn Patience
Fishing is a lot of fun, but it takes time. With computers, devices, and technology constantly being pushed in our kids' faces, they can find it hard to sit back, chill out and wait for things.
When you're fishing, though, there's often a lot of downtime. Teach your kids how to entertain themselves while they wait — read books, play games, or tell stories, and the time will fly by.
2. What Fish Really Look Like
Most kids have only seen their fish neatly sliced and packaged, or breaded and fried. It's no surprise, then, our little ones struggle to know where their food comes from or what it really looks like.
When you take your kids fishing, you'll show them how big the fish they eat at home really is, and what they're like in their natural habitat.
Each summer month yields different fish, so why not plan ahead and teach your child about the many varieties in Ketchikan.
3. Get Their Sea Legs
If you're taking your child on a hunt for the big fish, then at some point they'll be boarding a fishing boat.
Unless you live by the sea, kids don't often get to experience life on the water.
Take them out on a boat and they'll quickly adapt. When the initial excitement dies down, sit them down and let them look out to sea. Life can seem very special when you're a tiny dot in a vast blue ocean.
4. Love and Respect Nature
With our busy lives and work, school and homework, it can be hard to get out and immerse yourself in nature.
For many kids, the closest they get to the wild outdoors is their local park or play area. And yet kids who spend more time outdoors tend to be happier, healthier, have more confidence and are less stressed.
When you take them fishing, let your children explore their surroundings and learn about the trees and plants nearby.
Chances are, when they're adults themselves, they'll take every opportunity to get outdoors and feel the breeze on their faces, the way they did when you took them fishing as kids.
When you take your kids fishing, you can also teach them to appreciate the living things around them, and understand how nature helps humans survive.
We live in a 'me first' society, and our ecosystem suffers as a result.
When fishing in Ketchikan, your kids will likely start to feel protective of the environment, as they learn about fish and animals, and what they need to thrive.
5. Learn to Develop Relationships
Sitting together for hours, waiting for a catch, makes for heaps of quality time spent with your kids.
It's the perfect time for family bonding, learning about and understanding each other better.
Don't force conversation – even playing a game of cards while you wait means your kids learn to have fun with the family, and it deepens your appreciation for each other.
6. Use Their Imagination
We think that Robert Altman put it best when he said:
'I love fishing. You put that line in the water and you don't know what's on the other end. Your imagination is under there.'
And his creativity stretched all the way to screenwriting and directing!
7. Learn Analytical Thinking
When they're fishing in Ketchikan, your kids will quickly learn that different fish go for different bait. They'll also need to adjust their line depending on the size and weight of their catch.
Fishing helps young ones develop and hone critical thinking skills, as they analyze their current head-scratcher, and problem-solve until they work out a fix.
8. Learn Hard Work and Safety Skills
Fishing might be fun and exciting, but it can be pretty hard work. Plus, for some people, no fish means no food that day.
Explain the reasons for fishing to your kids, and show them what goes into providing for a family. They'll begin to understand what it means to work hard and that'll help develop their work-ethic for the future.
9. Learn Safety Skills
Fishing in Ketchikan is a safe and enjoyable environment, but when you're outdoors and near water, you need to know how to stay safe.
When you teach your kids how to stay safe when fishing, they'll carry these lessons through to adulthood, and stay out of danger in the process.
10. The Art of Conversation
We say 'art', because people just don't talk to each other the way we used to.
Kids struggle to know what to say to grown-ups these days, and vice versa, so hanging out with your kids and getting them to open up and talk will help them no end.
Your kids will find it easier to interact with all age groups, which will set them up for life. It'll be easier for them to find work, impress at interviews, be a team player, even a team leader.
So when you're out with others fishing in Ketchikan, whether it's on a charter, a cruise or at a fishing lodge, make sure you talk to fellow anglers and get your kids involved.
You'll be nurturing skills that'll help your kids their whole lives long, and they won't even know it!
The Takeaway on Fishing in Ketchikan
Teach your kids to fish and you'll give them an experience they'll never forget.
Not only will they earn bragging rights when they're back at school, showing off photos of their big catch, but they'll have gained some important life skills, too.
Patience, respect, safety and stronger relationships are all part of the angling culture and community. Whether or not your kids decide to keep fishing when they're older, you'll have instilled some important qualities that'll shape who they grow up to be.
Ready to take your kids fishing in Ketchikan, AK? Click here to book your trip.