10 Reasons to Add Alaska Fishing Trips to Your Bucket List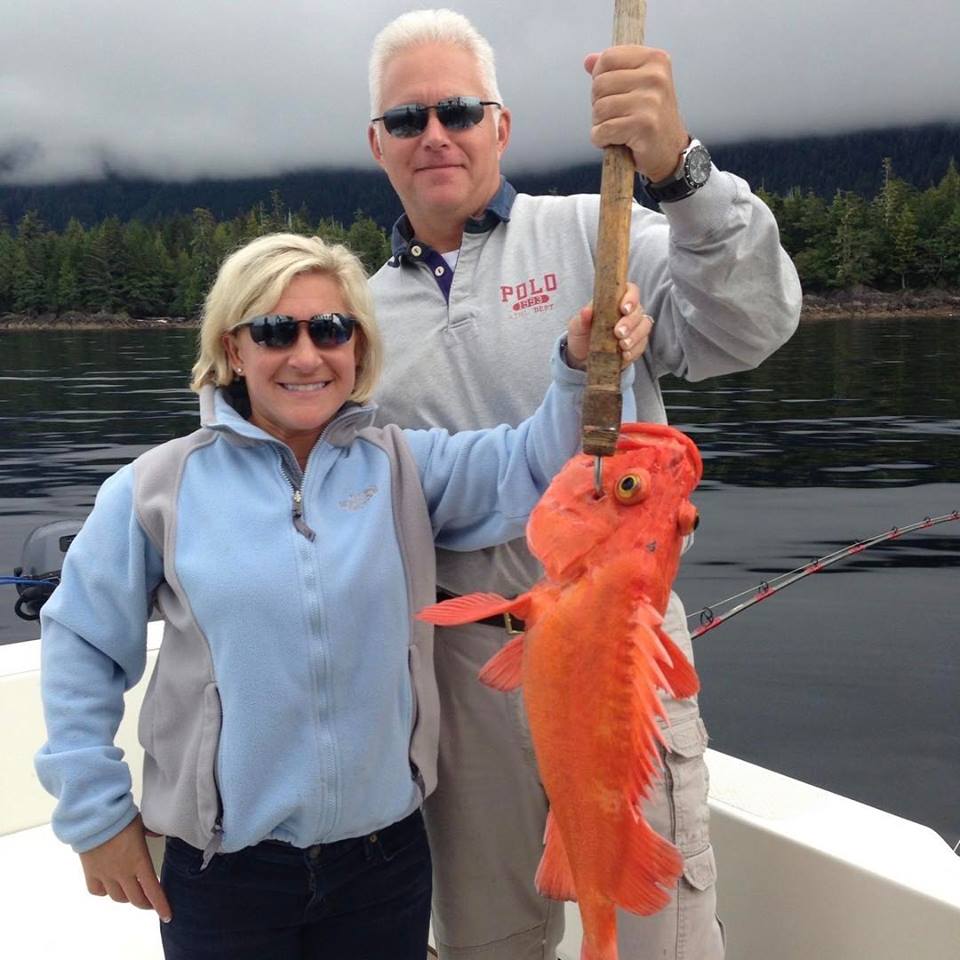 10 Reasons to Add Alaska Fishing Trips to Your Bucket List
Alaska may not have a large population due to its location and weather but it's becoming a hot destination for travel due to all that is has to offer.
2.07 million visitors came to Alaska within the October 2014 to September 2015 time frame.
Visitors to the state continue to rise for many reasons:
Incredible sight-seeing
Wildlife like none other
Camping, hiking, and the great outdoors
The big draw for many has been the dream of fishing in Alaska.
The surreal beauty of the mountains as a backdrop while casting out your line, no one around to disrupt your peace, is worth the visit on its own.
Fishing in Alaska should be on the bucket list of any person who enjoys outdoor adventures and the lifestyle.
This article will convince you about fishing in Alaska. By the end, you'll definitely be adding it to the bucket list. On that note …
10 Reasons to go Fishing in Alaska
A fishing trip can be a lifetime experience — now think of what it would be like if you did so in the great outdoors of Alaska!
There are many areas to fish along streams and in lakes. There are also many charter opportunities around such fantastic locations as Ketchikan to get far away from the hustle and bustle.
Here are some of the reasons why you'd want to go fishing in Alaska (and put in on your bucket list):
1. The Magnificent Scenery
Imagine mountains, forests, lakes, and clear-blue skies as far as the eyes can see. Alaska is stunning and beautiful. It's hard to describe the natural wonder you'll experience without actually having gone.
One day you could be camping by the ocean and the next hiking through the boundless forests. Every stop gives you new experiences and a chance to cast a few lines.
2. The Long Days
Summer season means longer sunlit days. It may be disorienting at first but once you adapt you'll find it incredible in what you can get done.
A trip up to Alaska to go fishing during the summer months mean you're no longer restricted to the time. You'll have the sun to your back, mountains in your view, and fish on the reel for as long as you can go.
3. The Lack of People
Fishing expeditions and vacations are a blast until you're overwhelmed by crowds. Some of us need to get away from others; we want to be at peace with our surroundings and with ourselves.
Alaska has a very low population which means you're very unlikely to bump into others when you're adventuring. This, alone, makes the fishing in Alaska some of the best in the World.
4. The Variety
Alaska has a lot to offer because although it's untouched — it's still keeping up with modern living.
Bars & clubs
Hiking & camping
Cruises & tours
Fishing & hunting
A nice, relaxing day followed up by a nightlife that's no other may give you that perfect balance in your vacation and stay.
5. The Wildlife
When you're out and about on your fishing trips you can peer from the boat and see all kinds of wildlife from bald eagles, brown & black bears, caribou, wolves, and more than the eye can see.
These majestic animals are ones you won't find many other locations. It would be the perfect balance to the trout, salmon, and halibut you're bound to catch.
6. The Camping (and Hopping)
Camping in Alaska is out of this World.
You have an almost endless amount of options on where you'd like to setup and if you're growing tired of the area you can hop around by plane and boat.
Want to change up your fishing spot? No problem, pack up and move, you're more than welcome to. Finished a charter fishing trip? Have them drop you off at a location of your choosing!
7. The Culture
Alaskan people are one-of-a-kind.
Many work long, hard hours but it doesn't mean their spirits are low. These are people who appreciate a good day of work and proper relaxation. They're welcoming to newcomer's and regulars alike.
Take some time to ask around and they'll talk your ear off about the best fishing spots, places to eat, and sights to see.
8. The Food
Alaska life is challenging and tough which means you're in for a treat if you enjoy hearty meals. Yet, you're bound to find all your favorite comfort foods and new dishes using meats you would never experience back home.
9. The Challenge
Improving your fishing means having to challenge yourself.
The fish in Alaska are often virgin. They can be massive, untouched, and keen on the usual tricks and strategies you may have in your fishing style. The fight will be tough but the reward is exhilarating!
10. The Frontier Experience
Alaska is one of the last frontiers. So much of the state has gone untouched so there is a distinct feeling that you're experiencing something completely new.
The outdoor types in Alaska are hardened people yet welcoming. You'll have a sense of adventure every moment you set your feet outside.
Ketchikan, where we are located, has just over 8,000 in population along with snow-capped mountains, waterfalls, and inlets which will make you feel as if you are completely removed from the World.
—
It all sounds amazing, doesn't it? Imagine you (and your loved ones) experiencing the surreal, awe-inspiring nature and beauty of it all. The thrill of the big catch!
There's one other thing about fishing in Alaska and that's…
Getting There and Settling In
Alaska is quite removed from the continental United States and is still a long trek for those in Canada. Individuals traveling from outside of the North American region can expect a long flight.
If fishing in Alaska is one of your bucket list items then you may have already done the research on travel and lodging prices.
Here are a few ways to help lower those costs:
Setup Alerts – Travel booking websites give you options to create an account and set email/text alerts when prices are at an incredible rate. It may mean you'll need to adjust the trip around these deals but sometimes you can snag great prices within your time frame by monitoring the swings throughout the week.
Build-Up Air Miles – Credit cards with air mile rewards are a great way to reduce the cost of travel. Considering using them as your main form of credit transactions to build the base amount. Look for deals when signing up to these cards which give bonus miles.
Sharing Economy – Alaska may not have a large population but the same services we enjoy are available. AirBnB, for example, can help with the costs of lodging. You may also find ride-sharing services and use Group on for inexpensive meals!
Look into travel hacking, too. There are many websites and resources dedicated to helping you score the best deals on flights, lodging, food, and entertainment when visiting a new destination.
Conclusion
The Alaskan outdoors is the definition of breathtaking. It's hard to place the words to describe the awe-inspiring beauty.
Imagine taking the time to fully disconnect from the world and go fishing in Alaska. Wouldn't that be wonderful?
We welcome you to check our availability and book your next charter.
Ketchikan, Alaska offers thrilling halibut and salmon fishing.
We welcome you to read our tips and challenges you will face when fishing for halibut or if it's your privy, the battle you'll face with Salmon. You'll place your fishing skills to the test in ways unfound, nonother than in the wilds of Alaska.
You won't believe the thrill of fishing in Alaska — plus, you can finally mark it off your bucket list.